Auto Insurance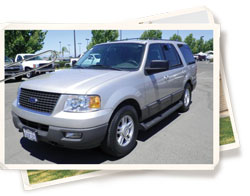 Auto Insurance
Auto Insurance is required by law and you must have it to drive in the state of California. At Insure Smart Insurance Agency, we provide you with the highest level of customer service, while continuing to offer competitive Auto Insurance rates. Are you tired of shopping for affordable Auto Insurance? At Insure Smart, we represent many Auto Insurance companies, which in turn allows us to compare rates and offer our customers quality protection and low Auto Insurance rates. We do the shopping for you. Our Insurance professionals are dedicated to finding the most reliable and affordable Auto Insurance. Even if you have tickets, accidents, or need an SR22. No problem! We can find great rates for everyone. At Insure Smart, our agents don't just find you the best rates, we go over the coverage with you so that you understand your Auto Insurance.
Don't wait until you have an accident to find out what those coverage details really mean.
Call Insure Smart Insurance Agency today for a FREE coverage analysis or click here to get an instant online quote!
---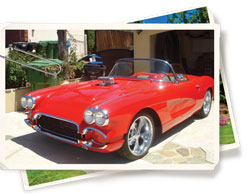 Antique and Collector Auto Insurance
Antique and Collector auto insurance gives you more for less: more coverage, lower deductibles, higher liability limits and a lower price than your standard auto insurance policy. Antique and Collector auto insurance pays you based on the replacement cost. Your standard auto policy does NOT. We have over 21 years of experience in placing Antique and Collector Auto Coverage. We know which program and which company will fit your needs.
We work with 4 of the top carriers in this industry. If you want the right coverage on your classic car, give Insure Smart Insurance Agency a call. 661-222-2250
"Sherri is not only a longtime friend but a great insurance agent. I wouldn't use any other agent to help me insure the things in my life I cherish most and work so hard to own. She is always very responsive and finds me the best deals. Her office is always very professional and nice."
- Reggie Barattini